What we do
We are an independent business to business IT reseller, trusted by thousands in the Enterprise and Public Sector to offer them the highest quality sales, solutions and services

Private Enterprise
Our private enterprise customers typically comprise 250-1000 IT users, and utilise in-house network management resources. Since 1996 we have supplied hundreds of thousands of multi-vendor products and services to thousands of incredibly disparate businesses. Every client is assigned an account manager backed up by a knowledgeable team supporting any enquiry.

The Public Sector
Central Government, Defence, Homeland Security, Health, Transport, Local Government, Nuclear and Scientific services have all been supported by our dedicated Public Sector account managers whom are acutely aware of clients exacting priorities placed upon each transaction. Service, transparency, integrity and competitive pricing are our guides. We engage with the Public Sector directly and where applicable via their Outsource Partnerships with equal effectiveness.

Corporate Client
Our corporate clients normally exceed 1000 IT users and include some of the largest national and international organisations operating in and from the UK today. In addition to an experienced account manager major clients enjoy dedicated sales support personnel with all aiming to deliver ahead of expectation.
Our consultative technical and post-sales support structures ensure that customers demands are met. Regularly visiting our clients builds trust and energises relationships. Call our sales team today and discover how we can save you time and money.
Substantial cost savings & increased productivity!
Our high staffing levels put experienced, determined and friendly 'can do' people, directly at your disposal. Whatever the challenge, we welcome any and all opportunities to exceed your expectations.
Who We Are
The complete partnership – networking installations – virtualised solutions – individual systems – hardware / software – matched component sales – warranty services - consumables - substantial cost savings – increased productivity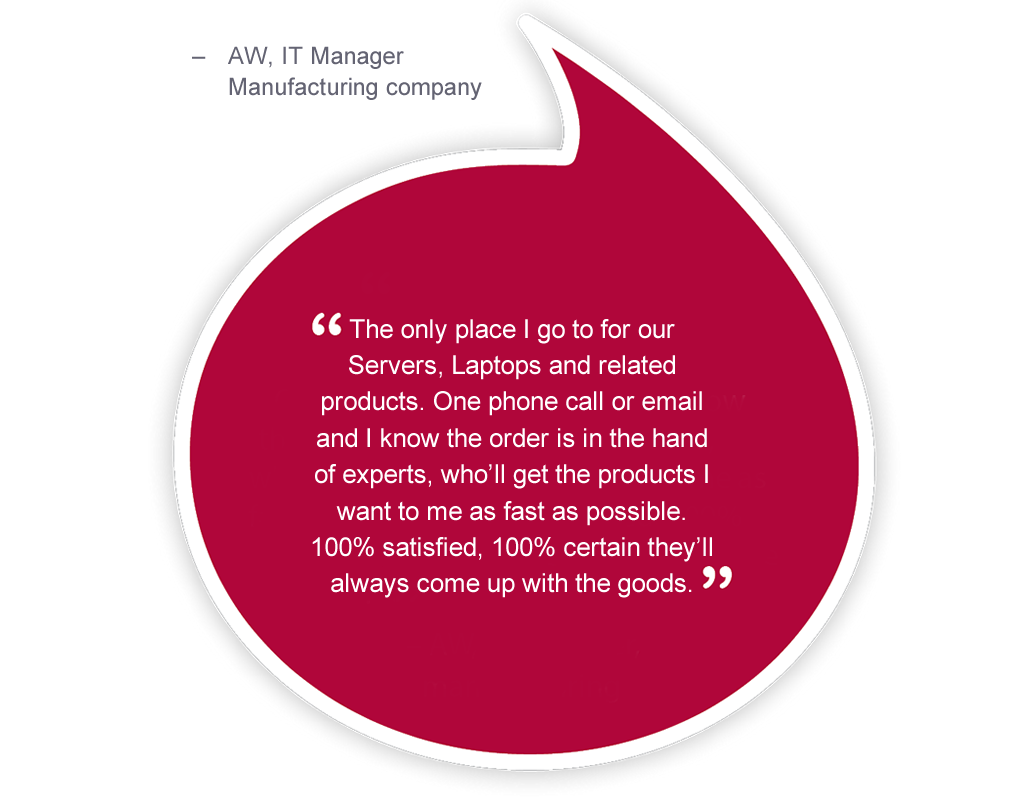 From brand new virtualised and secure networks to individual parts for new or out of warranty systems, we always endeavour to provide a superior, personalised and highly competitive procurement experience supported by a skilled team. Our expertise in computing systems past and present saves our clients time and money whilst helping to achieve environmental targets.
The knowledge and expertise, built over 15 years, to maximize value and output from your I.T. asset. Your network developed your way.
Reliability – Availability – Response
Established in 1996 the company has built an enviable reputation for knowledge and quality. Located in Tilford, Surrey, the HQ is sited adjacent to the logistical hub for maximum efficiency.
The company predominantly services the UK and Irish markets but can and does supply worldwide from a virtual catalogue of over 175,000 parts available for next day shipment. Call us today – we want your business.
Upgrade Your Environment
We aim to balance our environmental impact whilst aspiring to be a net contributor to the betterment of our environment.
Solutions
Organisations require server hardware to be flexible, reliable and easy to manage. Whatever the applications or requirement driving your quest for new server hardware, we will recommend the best fit for your needs.
Server Virtualisation
Server virtualisation is a technology that many businesses are embracing and incorporating within their IT infrastructures. Upgrade Options can provide the capacity planning; highlighting workloads, current utilisation and resource requirements to expand your existing virtualised environment or in designing a new virtualised infrastructure.
Benefits of server virtualisation:
• Ability to run multiple operating systems on a single hardware platform
• Reduced energy costs, carbon footprint and operational costs
• Faster provisioning of servers
• Simplified Back-Up and Disaster Recovery
• Improved business continuity and high availability
Upgrades
We source component upgrades for all hardware platforms. Upgrading is often the most cost efficient way to better performance and is environmentally friendly too.
A huge assortment of enhancements including batteries, power supplies, adaptors, bespoke drives and caddies, stepped CPU's, matched memory and designated graphics systems are readily available.
In addition to components parts, we can usually supply matched screens, cases and network infrastructure to keep an aesthetic as well as functional balance. We mostly source new items but can also offer a comprehensive selection of matched or refurbished stock where required.
Download more information.
Contact 0871 231 1900 or sales@upgrade.co.uk.
Optimised Desktops
As server virtualisation has evolved, the next step for a lot of organisations is Virtual Desktop Infrastructure (VDI). Some of the leading vendors have produced cost effective desktop virtualisation solutions that are easy to deploy, manage and operate and are targeted at anything upwards of 50 users. We have experience sizing and designing these environments successfully, offering end to end solutions from the core infrastructure through to the user's endpoint devices.
Benefits of going virtual:
• Increased desktop security – everything is managed by the administrator in the data centre
• Cost reduction through deployment of thin clients without the need for specific installation and configuration
• Considerable cost saving and ease of management by maintaining a single OS image
• Hardware costs can be easily managed – almost all hardware will reside in the data centre
• Increased employee productivity by enabling access to company resources from a number of different endpoint devices over the internet
• Most issues can be dealt with on just one system in the data centre
• Enhanced user experience

Data Storage
Organisations are experiencing challenging issues with demands for server computing power and exponential data growth with the proliferation of email, digital imaging, document management, video and more.
Upgrade Options assists our customers by assessing their current storage demands and in forecasting future requirements, so that we recommend and deliver a storage platform that is affordable and offers enough scalability for your organisation's future needs.
The Upgrade Options team have the experience to help you deploy the right environment whatever your requirements:
• You have ageing storage hardware that needs updating
• You are looking to increase high availability as part of your server consolidation by implementing an iSCSi or fibre channel SAN
• You are considering your Disaster recovery or Back-Up strategies using leading storage and software technologies.
• Or if you would like to discuss whether a move to Software Defined Storage (SDS) is suitable for your business needs
Would you like to describe your I.T partner like this?
"I can say nothing but good things about Upgrade and their amazing staff. Be it fast quotes, hardware loans for testing or just product information and advice, having Upgrade as a preferred supplier is like having another amazing person on our IT team. Courteous, honest, discreet, reliable and very competitive with pricing, Upgrade are a dream to work with." – IT Manager, Specialist research company
Read More
Virtualisation & readiness assessment
Download more information
Our certified engineers can provide tailored, end-to-end, physical to virtual environment assessments and recommendations using industry recognised platforms and methodologies.
Contact 0871 231 1900 or sales@upgrade.co.uk.
Installation, imaging & configuration
We undertake minor to major installations, from the simplest to the most complex of works and from single site to mass deployments. Engineers with security clearance or that hold health and safety CSCS cards or are IPAF certified can be deployed as the needs require. Contact 0871 231 1900 or sales@upgrade.co.uk
Disaster recovery
We have the expertise to design, recommend and implement disaster recovery platforms and solutions in line with customer specific requirements. Contact 0871 231 1900 or sales@upgrade.co.uk.
Site surveys
We provide tailored site survey services where our engineer/s will collect hardware, software and environmental information as required within agreed scope. Contact 0871 231 1900 or sales@upgrade.co.uk
Managed networks & health check
We offer a remote monitoring service which is available at a range of service levels from a straightforward up / down watch to more granular observations e.g. CPU usage – all packages are client specific services. Similarly, as a preventative measure we can offer bespoke health check solutions that are again tailored to customer requirements.
Contact 0871 231 1900 or sales@upgrade.co.uk.
Security assessments
Following a discussion around the clients existing infrastructure and needs we would typically seek to run a demonstration of a new-generation firewall which would sit on their existing network along with their existing firewall and then highlight what the new one is catching that the existing one is not.
Contact 0871 231 1900 or sales@upgrade.co.uk.
Pre-sales technical support
We offer instant access to experienced I.T. account managers able to engage with any general need beyond which we have deeper access to highly qualified pre-sales personnel through our engineering partnerships and or direct assistance from our tier one vendors partners. We can help customers to fully specify a solution to meet the business needs.
This can include:
• Demonstrations of new solutions along with key features and benefits.
• Technical qualification of the requirements including an initial system analysis.
• Delivery of proof of concept evaluation systems (where available).
• Solution design for storage, servers, networking and virtual systems.
• Disaster recovery and business continuity design
• Comprehensive technical documentation to accompany the delivery of all solutions
• Solution skills transfer

UPS capacity planning
Providing robust infrastructure solutions is a gain for everyone involved. With every server room upgrade, physical and virtual, UPS capacity planning is a standard service offering from our team.
Contact 0871 231 1900 or sales@upgrade.co.uk.
An accredited WEEE disposals agent
As a conscientious business, we have chosen to group together with other retailers in joining the 'Distributor Take Back Scheme' (DTS). Through this scheme, we have paid toward the provision of improved recycling facilities for our customers.
Find Out More
Sales
Complete product specifications, availability and pricing from almost the entire UK I.T. distribution channel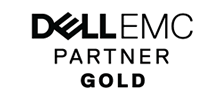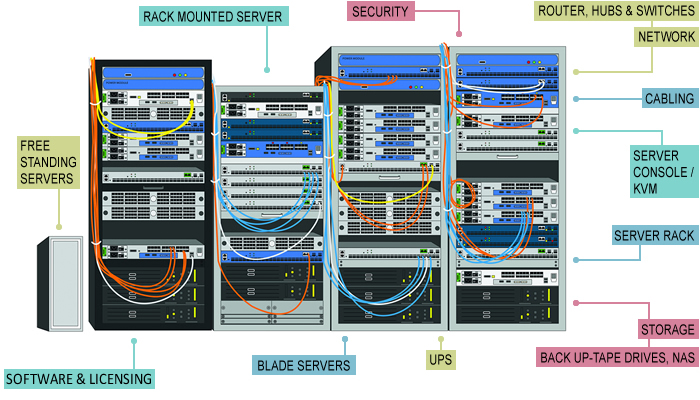 Case Studies
Upgrade Options sources products from most international vendors daily but DELL has become a special partner.
Charity
We are a proud Royal British Legion Corporate Partner.
So far our brilliant customers and staff have helped raise an amazing £23,684.86!
Thank you!!
...So far the team have
taken a stall at the village fete
held a mufti day, which rather got out of hand…not like the old school ones at all
run a sweepstake on the World Cup and the Grand National
plastered the Poppy logo over everything including our shirts and business brochures, posters, flyers and stationary
created banners to decorate the finish of a horse race and numerous stalls at outdoor displays
undertaken a raffle
organised donations via eBay
redirected all the business printing via Royal British Legion Industries
exclusively sponsored the October 'Jump 4 Heroes' skydive onto Guildford Cathedral to deliver the first Poppy of the 2014 Centenary commemoration
designed Christmas cards with proceeds to the RBL
sold poppies in nearby Farnham Town centre
Hadley Paine, John Kelly and Gary Baldwin have abseiled down Guildford Cathedral
two mad ladies completed a 300' bungee jump
along with the UK Govt and the RBL we marked the Centenary of the Gallipoli landings and the 70th Anniversaries of both VE Day and VJ Day
we have one chap doing a sponsored 100km run
yet again our banners and giant sail were to be seen at village fetes and festivals across the County - all printed by the wonderful RBLi
run a sweepstake on the Wimbledon tennis championships
run a sweepstake on the Rugby World Cup (bit a gambling theme going on...)
despatched a team of sales 'freshers' to the 2015 abseil down Guildford Cathedral. To donate click here
braved the weather again to sell Poppies in Farnham town
once more designed bespoke Christmas cards with proceeds going to the RBL
commissioned RBL / Upgrade Options branded ice-scrappers with proceeds going to the RBL
Run a sweepstake for the 2016 Grand National
Our first big fundraiser for 2016 was an outstanding success as a team of 10 Upgrade staff completed the London West 'Tough-Mudder', raising an awesome £2,325 for the Royal British Legion – for those that don't know what this is see toughmudder.co.uk. You should still be able to donate for a while if you wish at our JustGiving page.To see how it went why not check out the many pics and clips available on our Facebook & Twitter pages
Our European Cup sweepstake caused the normal stir and some pleasant surprises for the lady who drew Wales…and more cash for the RBL of course.
crewed a Poppy stand outside Sainsburys in Farnham. Thanks to those that said hello and especially those that bought Poppies - together we raised an awesome £1035.50 in just one day !
again printed and distributed our RBLi printed Christmas cards all cued to hit the desks for 1st Dec!
Engaged in a brilliant company paintball civil-war fought over many scenarios and producing bruises aplenty! Old scores were settled but all hostility was left on the battlefield after we retreated to various hostelries to compare war wounds.
Dispatched our COO, John Kelly to take on the London Marathon for the first time (his first marathon ever, actually) and as part of the official RBL team! This was a seriously tough challenge for John but after weeks of training he posted a great time on the day of 4 hours 12 minutes & 56 seconds! The donation link will remain live for some time so if you'd like to send some loot and post a 'well done' then please visit www.justgiving.com/JohnKellyPoppy All donations go straight to the RBL so please give generously if you can.
Run yet another Grand National Sweepstake, which yet again the MD won and did not feel he could share, although the RBLi got their cut of course
'again exploited the football World Cup as an opportunity to hold an office sweepstake, Englands loss was the RBLs gain'
For the 5th consecutive year crewed a Poppy stand outside Sainsburys in Farnham! Thanks to those that said hello and especially those that bought Poppies - together we raised a sensational £1,129.99!
In the pipeline for 2019...
No resting on laurels though; read about what's still to come. Thank you to all our customers for their support this past year - you're amazing!
Well, we thought about a Brexiteers verses Remainers paintball battle but worried that it might never end so instead we're working on a more unifying challenge of a 2nd Tough Mudder Challenge. For those that haven't taken one on it's brutal, horrible and utterly exhausting, leaving contestants battered for days afterwards, especially for a bunch of 'office wallas' like us. Only three of the original team are even prepared to contemplate repeating it. Only with your support could we put our bodies on the line again…

The Royal British Legion is a registered charity with registered charity No. 219279 (England and Wales).
As well as working hard for our current charity partner, over the years, Upgrade Options staff are proud to have raised and donated money and or gifts to a number of local and National charities including the Phyllis Tuckwell Hospice, Great Ormond Street Hospital, Red Nose Day, the RNLI, Macmillan Cancer, Potters Gate Childrens Centre, The Forces Childrens Trust, Wiltshire Air Ambulance and the Sebastian's Action Trust.
Customer FAQs & Returns
At Upgrade Options we hope to provide the very highest levels of service. Read our full terms and conditions here or use the following abridged version
Return a product?
Eligibility must be established prior to returning products to us by contacting our sales team who can discuss the issue. Please have your invoice number and account number to hand. A return request form must be completed (signed and returned) prior to any return authorisation.
A restocking fee of up to 30% may be applicable.
• Goods are not sold on a trial basis.
• Loan products are not supplied for goods under repair.
• We are not liable for any consequential loss or expenses, however caused, including incidental return cost.
•Only goods with an authorised returns number clearly displayed on the outside of the packaging can be accepted.
Wrong product recieved?
Minimise damage to the packaging (it will speed up any necessary returns process) and contact our sales team immediately on 0871 231 1900
Product damaged in transit?
Please either refuse the delivery, or if accepted ensure the goods remain sealed and contact our customer services team within 24 hours of receipt.
Not all products delivered?
On occasion it is necessary to incrementally ship products to you.
Check the invoice / packing note to see which items have been shipped. If the paperwork differs from the products received and you have checked the packaging thoroughly contact your account manager immediately.
Product not working?
Check the manual and call the manufacturer as most issues require only minor adjustments / software downloads. Having contacted the manufacturer, call us on 0871 231 1900 quoting the manufacturers call reference number, if applicable (this may be vital in any subsequent return situation).
Get Connected
Get connected with Upgrade Options do not hesitate, we are waiting for you!
Contact us
For your convenience and should it be your preference, all personnel can be contacted via their direct dial numbers, personal emails and local FAX networks
Email
Telephone
Switchboard: 0871 231 1900
Accounts team: 0871 231 1926
Sales: 0871 231 1924
0871 231 1921
Please note that calls will cost 10p per minute from BT landlines, calls from other networks and mobiles may vary. Calls may be recorded for training and quality purposes.
Download the Upgrade Options brochure
Click here to complete online credit application
HQ & registered address
Upgrade Options Ltd
Clocktower
Greenhills Rural Enterprise Centre
Greenhills Estate
Tilford
Surrey
GU10 2DZ



Delivery address

Upgrade Options Ltd
Oak
Greenhills Rural Enterprise Centre
Greenhills Estate
Tilford
Surrey
GU10 2DZ



Find us

Download the site plan