In the pipeline for 2019…
No resting on laurels though; read about what's still to come. Thank you to all our customers for their support this past year - you're amazing!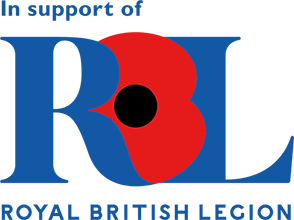 It's on! Tough Mudder 2 - 21st September 2019. 5 Upgrade Tough Mudder veterans and 3 Upgrade rookies are joining forces to tackle the ultimate challenge. For those of you that haven't taken part in one it's brutal, horrible and utterly exhausting, leaving contestants battered for days afterwards, especially for a bunch of 'office types' like us. It's taken 3 years to forget the agony, so here we go again. If you can, please donate via our JustGiving page at https://www.justgiving.com/fundraising/upgrade-options-ltd-rbl THANK YOU!
The Royal British Legion is a registered charity with registered charity No. 219279 (England and Wales).
As well as working hard for our current charity partner, over the years, Upgrade Options staff are proud to have raised and donated money and or gifts to a number of local and National charities including the Phyllis Tuckwell Hospice, Great Ormond Street Hospital, Red Nose Day, the RNLI, Macmillan Cancer, Potters Gate Childrens Centre, The Forces Childrens Trust, Wiltshire Air Ambulance and the Sebastian's Action Trust.