In the pipeline for 2019…
No resting on laurels though; read about what's still to come. Thank you to all our customers for their support this past year - you're amazing!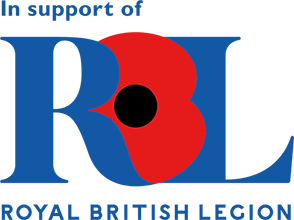 Even before the bruises heal from our epic Tough Mudder 2019 (see the wrap-up notes and links to videos posted at bottom left) the Upgrade Team are planning their 6th Annual Poppy Day sale. Last year we raised a wonderful £1,129.99 and of course we aim to beat that this year. It's been a great year for our charity work, which could not have be achieved without the support of our brilliant clients, suppliers, business partners, staff, their friends, their families and the Royal British Legion themselves. THANK YOU ALL!
As well as working hard for our current charity partner, over the years, Upgrade Options staff are proud to have raised and donated money and or gifts to a number of local and National charities including the Phyllis Tuckwell Hospice, Great Ormond Street Hospital, Red Nose Day, the RNLI, Macmillan Cancer, Potters Gate Childrens Centre, The Forces Childrens Trust, Wiltshire Air Ambulance and the Sebastian's Action Trust.